HHCA experience
Check out what council members thought about this valuable experience.
Description of the video:
My name is Shae Jansen and I am a sophomore this year. My major is biology and i'm getting a minor in dance and this year my position in HHCA is neighborhood coordinator so basically it's kind of like a mentor relationship with the council's I'm in charge of which are the east councils and also just helping them organize everything they have to do this year. I'm really excited because I decided to join my freshman year and I definitely made some of my closest friends in the organization. I didn't even know about it when I got to IU but it was one of my best decisions freshman year. For sure it's a great way to make new friends to grow as a character to grow professionally to grow and your organizational skills and your event planning skills and it was just very beneficial for me. My favorite event that we planned was probably when we did a thank you dinner for the ROTC of Bloomington because it was really cool to get to hear their stories and get their perspectives on what it's like as a student and a member of the ROTC and then give back to them because obviously they do so much and they're going to be helping our country one day.
Advice for freshman that I have this year. During HHCA be as creative as you can and when you're planning events other people want to go to it. Also enthusiasm is really
beneficial and getting everyone excited and just have as much fun with it as you
can because the more fun you have the more fun everyone else is going to have. 
 
Description of the video:
Hi, I'm Melissa bond and I'm going to be a junior next year. I'm a major in Linguistics here in the College of Arts and Sciences at IU. Next year for HHCA I will be the neighborhood coordinator for the Greek and off campus capsule so I'll basically just be kind of a liaison between the executive board and the council's within that community and I'll be a resource to all HHCA members if they have any issues or just want any advice on anything at all. I just want to encourage everyone to join HHCA, not just for the experience of you know putting something legitimate on your resume or getting experience in programming and gaining funding for cool events around campus. One of the greatest things I've learned from HHCA is just having the experience of being in an organization with such with different levels of students so you get to interact with seniors who are doing really great things with their lives and they have so much good advice for incoming freshmen especially. So just having that community within your neighborhood and then being able to look up to the higher forms of kind of administration within the organization has been really beneficial to me. We had a lot of interesting events last year and we actually won the award for most edgy event. We had a couple of cool ones my favorite one was when we brought in a woman who was previously but like a star in the adult entertainment industry so we actually Skyped her in and she read an excerpt from her book and kind of talked about her role as a woman and the adult film industry and how that's shaped her and kind of her feelings on the whole thing. It was really cool because it's something really taboo that nobody really openly speaks about you know like the ethics involved with that and like safety measures and things like that and house you'd in society. It really sparked a great conversation among the students who got to attend so there's great experience.
Some advice that I have for the incoming president and vice president's in all
council members is as a part of HHCA you do have complete autonomy over what
kind of events you actually want to plan so I encourage you that for philanthropic events you don't just say okay well we'll raise money for this just to try and get it done. The point of HHCA is to really be creative and use all the different minds that you have on your council to come up with the coolest event you can think of you know. What would you want to go to? What would you want to spend your Tuesday night doing? So definitely don't hesitate to think outside of the box and make sure that you're doing something that's meaningful to you and to the people who you're serving which is your community all across campus. 
Description of the video:
I'm caitlyn smith. I am going to be a junior this year at IU. I started being in this organization as a freshman and just like all of you guys I was nervous. I was I'm from St. Louis Missouri so I didn't know anyone and I was like how am I going to find friends because there's so many people. My interest in Indiana was to go through the Hutton Honors College.
From that very first day I really fell in love with the Hutton Honors Council Association. I got involved and I actually was president of the Reed dormitory and I had such an amazing time there and I met so many great people and sooner or later they became a really close group of friends. We also were able to do amazing things for our dorm and for honor students which was something that I really loved. Then eventually I decided that I was really passionate about the organization so I wanted to move forward and I applied to be on the Executive Board. That is when I started this past year as a neighborhood coordinator for the South neighborhood. That was a wonderful experience because i was i was finally able to be a mentor and really look over those freshmen that we're just as confused as I once was which was such a rewarding experience. Now I'm finally a junior and I'm an event coordinator so i get to plan all the fun events that all the honors students get to participate in. I'm really looking forward to that and i'm really looking forward to having you guys be involved with the honors community because it is so wonderful here and so fun and full of so many opportunities and and that's pretty much my story.
Well I think my favorite council event when I was on the Reed Council. I think one of my favorite events was Reed's Got Talent. We had a lot of people show but Reed is a very diverse group of individuals that are very talented and we had such a great time and it is also sort of a legacy in the Reed dorm because last year as a neighborhood coordinator I also made sure that my council got on board and they also had an event which was also very successful and it's always so fun to have everybody just pop up there and have such a warm environment and people totally accepting and everybody gets to show off their talent or their thing.
Then probably my favorite HHCA wide event would probably be the pool party last year. It was such a huge success and I was amazed at how many people were there and who can beat pizza and a pool. So it was so fun and I really saw how big the Hutton community is. It's such a wide diverse group of people and so many people that are passionate about the same things and working hard in school which is such a good group to be involved with and it's a great motivation. That being said the Hutton Honors Honors Council Association has been such a great experience for me because I've gotten to really get to know people that are just as passionate passionate about their schooling and about their grades and about what they do later in the future as I am. It might be in different fields and it might be in different areas of interest but we're all very passionate and have the spark to change whether it's the world or someone else's life. There's a certain sense of unity between us that you just can't buy.
Yeah oh that's sweet okay. Maybe I just thought of this could you mention maybe how you're obviously a little bit different of a major than us? Could you kind of talk about if you felt comfortable still and like maybe advantage is this a bit I don't know I mean what God musical theatre major so not typically what you see but there are plenty of us that are in Hutton? Being in the arts it sort of it's very different from being you know it's different it's a different level of competitiveness and different level of work um it's a completely different experience than a lot of people have in college.
Being in the Hutton Honors Council Association I've gotten to really be with people that have that work ethic that I have and it's been a nice thing to be outside of my department because we are so we work so closely together and we are always with each other it's nice to have friends outside of that community and also get to know the honors community just as well.
Well my biggest piece of advice for you if you are joining the HHCA is take a breath it's not as scary as it seems. I remember my first meeting being completely freaked out and expecting to be able to do everything and be completely knowledgeable and be able to pull an event like that and it takes time and it takes experience but you'll you'll learn and you it might take a little bit of patience but you'll figure everything out and it will end up being really great in the end.
Description of the video:
Hi, my name is CJ skok. I guess I'll be a senior now which is really weird to say never gonna get used to that but I'm a senior majoring in Neuroscience Psychology with Meyers and Germany Chemistry. I'm pre-med too and so I'll be serving as the Director of Programming next year in HHCA. I'm very excited to be serving this position. I've been in this organization now for four years and I can tell you it's definitely one of the best decisions I've made so far. I mean in my college career a lot of my closest friends I've met are in HHCA. A lot of the relationships I've built in the organization have really been awesome and it's been just a great way for me to really branch out and really find my niche at IU. And so next year as the Director of Program I'll be working with students to really help them with their events, find ideas for events, and develop events so that they become probably just like an idea and really flush them out so they can become a great event where you have plenty of people attend.  I'll always be a resource for anyone needs any help with event planning and am more than happy to talk with anyone and will also be really excited with the next year as well It's really working to develop like mentorship with organizations so that people who are incoming freshmen can really learn from upperclassmen and really learn not just about HHCA but also the college experience and really become well-rounded. Develop individuals so to say, we have there's both the council level and the executive board level. And so the council's plan their own events and we have councils in all the residence halls. We also plan a basically HHCA wide events and so every year one of our biggest events we have is an etiquette dinner in which you're invited to go the Union for free and we have a free. like free, I stress free, leaving a five course meal what she learned about etiquette and also good to hear a great speaker talking about everything from like politics just how to work we had last year The science of empathy so we've had like a wide very of cool experiences with that we also every year have an ice skating event. We're currently working on an event this fall to have senator Lugar come and talk about his experience in the US Congress. So we've had a wide variety HHCA which are really aimed towards like an event that you would want to go to an event that it could really benefit in some tangible way. So we're really working two planes events if you have any suggestions for new events we're always more than happy to hear any input that you guys might have.
I love HHCA because it allows me to learn about my own personal leadership style and the leadership styles of some of smartest, diverse, and well-rounded students on campus.

Deepti, Alumni
HHCA provides an opportunity to learn valuable leadership skills, while also allowing you to improve the IU community. It has put me in touch with some of the most remarkable people on this campus, and continually leaves me feeling both inspired and empowered to improve both IU and my own life.

Erin W, Event Coordinator Alumni
HHCA consistently creates a supportive community that succeeds in bringing Hoosiers together in all sorts of ways. It is simply one of those organizations that both embodies and exudes the essence of Indiana University life. Few things are as both exciting and meaningful to help bring it to life.

Jack, Director Alumni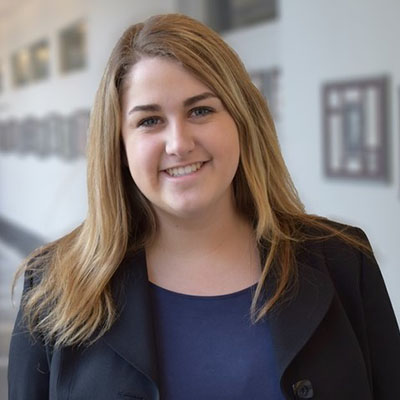 [HHCA has] the unique ability to let students experience how to work within the university to make something happen. This exposure can start as early as within your first month on campus!

Carmen, Neighborhood Coordinator Alumni
There are so many different kinds of people in this organization. You meet people studying social work, business, chemistry, spanish, and a variety of other majors. Not a lot of other organizations provide such diversity.

Bri, Alumni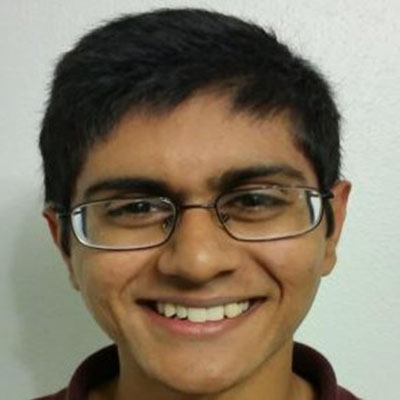 My favorite part of the HHCA is seeing a large group of people who might never meet in their everyday routine getting together and enjoying themselves without worrying about their differences. I think that's one of the great abilities of the HHCA, and when you are an instrumental part of putting that event together, the feeling is amazing!

Amit, Neighborhood Coordinator Alumni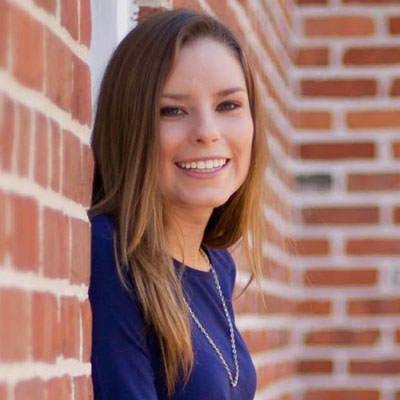 My favorite part of HHCA is being able to work on a team of incredibly talented individuals, who not only can plan a killer event, but who can also make me cry from laughing so hard!

Erin H, Event Coordinator Alumni